Hi, all. Welcome to the site.
If you're looking for the online properties of the town government of West Orange, New Jersey, here they are:
Website
,
Facebook
,
Twitter
,
YouTube
, and
Instagram
.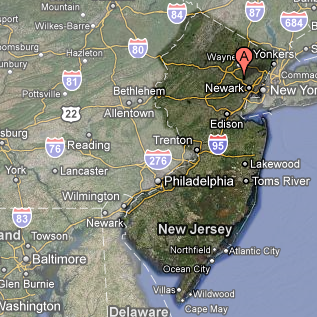 Heard about the forum?
If you want to participate by posting or commenting, you will need to register.
You don't need to register to read it.
Heard about the cease-and-desist letter?
I got a Cease-and-desist letter on behalf of the town, demanding that I stop owning or using the westorange.info domain.
Other places to talk
West Orange Watercooler: a moderated email group for all of West Orange.
West Orange Local Forum: A lightly moderated forum on localforums.org, created and moderated by resident Jake Freivald, who also created this site.
Gregory Neighborhood List: a lightly moderated email group for people who live in the Gregory, Rock Spring, or Saint Cloud areas.
@westorangenj: Unofficial West Orange Twitter Handle run by citizen Jake Freivald.
Gregory Neighborhood Facebook Group
Commuter information
Schedules for the "Jitneys" or shuttle to the local train stations
Sign up for text alerts for the jitneys.
West Orange Jitney Facebook page (also gives alerts).
NJ Transit trip planner. Use South Orange, Mountain, or Orange stations to see train stops. Use "West Orange, NJ" if you want to see bus routes.
Places to get news
West Orange Grassroots: A government-oriented site started by Councilman Joe Krakoviak.
Baristanet: "hyperlocal blogging" and "online citizen journalism".
West Orange Patch: Part of the AOL conglomerate.
West Orange on nj.com: West Orange articles that made it into the Star-Ledger or other major press.
The Alternative Press of West Orange: Read the second half of this article, and consider yourself warned.
Essex News Daily: Formerly the West Orange Chronicle.
Government
West Orange municipal Website, Facebook, Twitter, YouTube, and Instagram.
Town Council agendas and videos
West Orange municipal ordinances at ClerkBase
Board of Education
Property Tax Search by name or address
Tax tables, including levies and breakdowns (county vs. municipal vs. education taxes), for all towns in New Jersey
Essex County government
Essex County Property Tax Data
NJ State Education Data
NJ State Statutes
The Trenk Law Firm and the Cease-and-desist letter they sent me on behalf of the town.
Other Good West Orange-related Stuff
Turtleback Zoo: Web site, Facebook, Twitter
West Orange History by local historian Joe Fagan
Parents Advocating for Special Services in Education (PASSE): website and Facebook
More to come.